October 14, 2018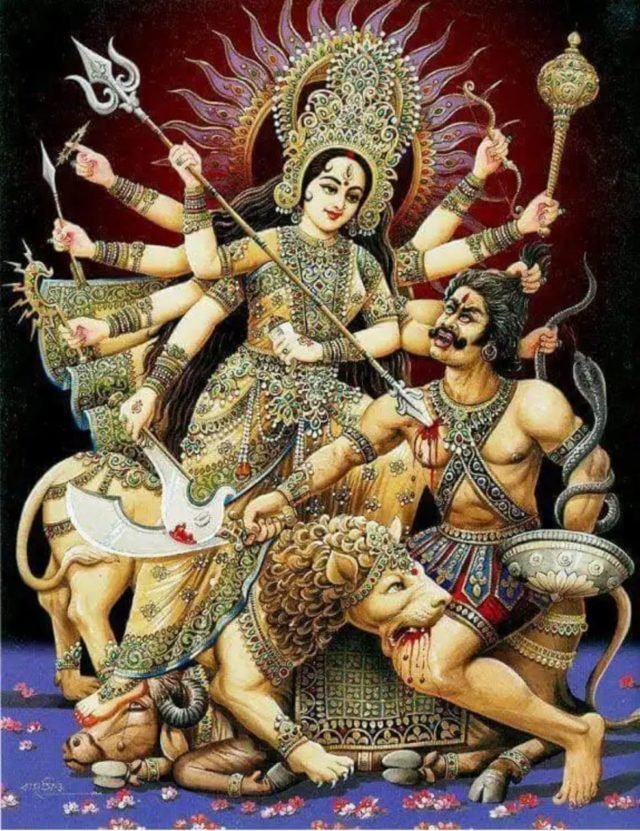 Top Five Durga Puja Delicacies
Durga Puja, the popular Indian festival is a perfect time to indulge in mouth-watering dishes. The annual
Hindu festival, also known as Durgotsava, is particularly popular in the state of West Bengal. From
snacks to sweet dishes, Bengali food is a must-have in this festive season. Here below are top five, easy
to make dishes that you can prepare for your family and guests –
Mochar Ghonto
Mochar Ghonto is quite unique in every aspect for the fact that this is an appetizing dry curry! Unlike a
regular curry, the ingredient list for this particular dish includes banana flower, coconut and potatoes,
which are cooked with roasted spices, salt and sugar. The dish gets a caramelized texture as the sugar is
added over the piping hot oil during the preparation.
Kolar Bora
Kolar Boras is known to attract not just the foodies but also the non-foodies. Here, 'Kolar' means
'banana', while 'Bora' is referred to as 'pakora'. Prepared with grated coconut, ripe bananas, sugar and
maida, these crunchy fritters are definitely worth a try in this festive season. The Kolar Bora is quite
popular as a tea time snack and is also prepared during Janmashtami and Makar Sankranti.
Sondesh
This is one dish that many of us might have tried at least once and also finds a mention in the medieval
Bengali literature. Sondesh is indeed one of the most mouthwatering Bengali sweet that literally melts
in your mouth. Made from milk, sugar and paneer, the sweet is decorated with almonds, pistachios and
saffron strands. Although it is hard to determine when exactly Sandesh was referred to as the chhena
(paneer) based sweet instead of the kheer-based sweet. However, it is believed that by the second half
of the 19th century, Sandesh was commonly referred to the chhena-based sweet.
Mishti Doi
Your meals are really not complete if you do not have a Mishti Doi being served on the table. This sweet
fermented yoghurt has originated from the Bengal region of the Indian subcontinent. Preparation is
pretty easy as all one needs to do is boil the milk until it slightly thickens. The sweet flavour can be
derived from sugar, brown sugar or the date molasses. Allow the milk to ferment overnight in
earthenware cups to allow gradual evaporation of water through its porous walls and further thickens
the yoghurt. That's it! Wasn't this the easiest one you can try today?
Channar Payesh
Channar Payesh is popularly known as the cottage cheese pudding (chena kheer). The exotic and
classic dish is a hot favourite during the Durga Puja celebrations. This particular dessert recipe is cooked using chena, milk, sugar and green cardamom powder that enhances
the taste and flavour. Milk is reduced to more than half and then kheer is cooked with chena or chena rasgullas. Reduced milk acts as a natural sweetener and eliminates the need for adding sweeteners. Traditionally it is made by making chena rasgullas first and then making kheer of it.
The bright and colourful festival of Durga Puja marks the battle of goddess Durga with the deceptive and
powerful demon Mahishasura. As you celebrate this special occasion with family and friends, why not do
so with some of the must-try mouth-watering dishes mentioned above.
August 19, 2017
Many people come to Mumbai for their dreams. They think this city can fulfill their dreams. People get connected to city's busy life Mumbai is known for its glamour. Along with glamour it is also known for places for good food whether its street food, good restaurants or hotels.
Whether it's day or night city doesn't sleep. In this busy schedule street food in Mumbai has made its place in people heart.
It's not only for taste but many people rely on these foods in their struggling phase. so if you are new to the city below are 7 popular street food in Mumbai.
Vada Pav – Whenever I think of street food in Mumbai first thing that comes to my mind is Vada Pav. Vada Pav is very popular street food in Mumbai. People love to eat vada pav as morning breakfast or in lunch or snacks or at dinner. Vadas are made with mashed boiled potatoes with garlic, green chillies, curry leaves, coriander leaves, besan (gram flour) as main ingredients. Sukha garlic-coconut chutney along with salted fried green chillies and chutneys are served with vada pav.
Pani Puri – Pani Puri is almost everyone's favorite. Cooked chickpeas or boiled potato or sprouts or salted boondies are first put into crispy puries and then filled with tangy, spicy chatpata water which makes it just awesome. There are variations in pani puri but all of them are mouthwatering. Pani puri lovers hangout with their friends, relatives to eat pani puri. Pani puri lovers also have pani puri competition.
Pav Bhaji – Another popular street food in Mumbai. There are very popular pav bhaji stalls in juhu. Pav bhaji is basically Indian bread with bhaji mashed vegetables cooked with pav bhaji masala and butter topped with chopped coriander leaves, chopped onion, butter and lemon juice. Dish is very tasty and stomach filling hence used as meal also.
Dabeli – Dabeli is also one of the popular street food in Mumbai which was originated in kutch. Dabeli filling has mashed potato cooked with spices, topped with pomegranates, grapes, fresh coriander leaves then roasted peanuts in masala and sev on top of it. Pav is cut horizontally in the centre and then tamarind chutney and garlic chutney are applied to the pav and then dabeli filling is put inside the pav and pav is heated with butter on it. Butter melts on the pav making Dabeli little crunchy and crispy from outside with soft mashed potatoes, little juicy because of grapes and pomegranates, peanuts give nutty texture and taste with sev and coriander leaves altogether just amazing taste.
Egg Bhurji Pav – There are many popular places in Mumbai to eat bhurji pav. This dish is very quick, easy and tasty made with few ingredients easily available. Egg, onion, tomato are the main ingredients. Egg bhurji pav is stomach filling dish hence used as breakfast, lunch, snack or dinner.
Dosa – Most popular among street food. Dosa is South Indian dish made with fermented batter. Rice and black gram ( urad dal) are main ingredients. Dosa is similar to crepe crispy like wafer from outside with filling served with coconut chutney and sambar. There are varieties of dosas available on stalls on streets sada dosa, masala dosa, mysore masala dosa, chinese dosa, etc.
Bombay Toast Sandwich – Sandwich mashed potato masala is prepared which placed between two slices of bread along with tomato, cucumber, capsicum and onion thin slices. Inner Slices of bread are applied with butter and green sandwich chutney. Sandwich is then toasted with the help of toaster and toped with sauce. You will enjoy sandwich hot with chutney inside bread and juicy salad.
August 13, 2017
Stunning eyes, curly hair, cute face – Mamma's boy Krishna also known as murlidhar, ladoo Gopalji, nattkhat, maakhan chorus, keshav, madhav and many more names he has is almost everyone's favourite.
Every girl dreams her companion to be like Krishna and every Mom wants her child to be like Krishna.
Krishn was very natourious, adorable kid who steals almost everyone's heart.
He is friend, lover, son and teacher. Loved by everyone. His nattkhat andar with his innocent smile use to attract everyone towards him.
Maakhan chor Krishn with his friends use to steal maakhan (butter) from his villagers house kept in pots (matki / hand). He use to love maakhan (butter) so was named maakhan chor.
What does Krishna likes to eat?
Maakhan was Krishna's favourite. Gopal also use to love sweets. Ladoo was his favourite too that's the reason he was called ladoo gopal. Kanha used to love milk and milk products (dahi, kheer, pedal, etc.)
What fruits does Krishna loves?
Krishna use to love guavas. Fruits like guava, banana, apple, cucumber,etc are used on Janmashtami.
What is Krishna's favourite color?
Gopals favourite color is yellow and blue. he is called as nilambar and pitambar.
What is Krishna's favourite flower?
Krishna use to love kadam flowers. He use to sit on kadam tree for long hours with his murli and spread his love of music around people. Apart from kadam Jasmine, Mogra, Aprajit, Tuberose was his favourite flowers.
Krishna's favourite animal:
Kanha's favourite animal is cow. Gopal used to love spending his time with cows. He used to treat cows like his mother.
Foods and prasad prepared during Janmashtami:
Many people fast during Janmashtami. Gopalkala and srikhand is prepared as prasad in Northside of India during Janmashtami.
Panchamrit (mixture of honey, gangajal, curd, ghee and milk) is prepared for Lord Krishna.
Desserts like phirni, kheer, basundi, mishti dohi, singhada halwa, dudhi halwa (bottle gourd halwa) are prepared for Lord Krishna during Gokulashtmi.